AGENCY WORK HIGHLIGHTS
Our Partnerships team has secured a new promotion for client NCSOFT: Tomorrow, "Guild Wars 2" will have a dedicated offer within the T-Mobile Tuesdays app. T-Mobile customers will be able to claim 50% OFF "Guild Wars 2: Path of Fire" and a code to unlock a "Magenta Dye" cosmetic item in the game. This is NCSOFT's first time partnering with T-Mobile.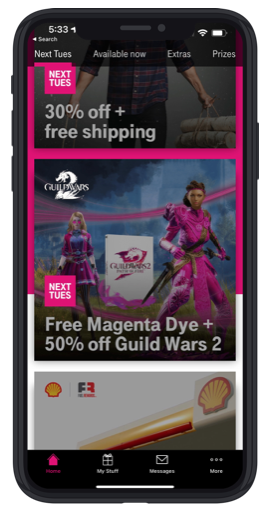 INDUSTRY UPDATES
Ad Vendors / Platforms
Cinemas / Theatrical
Festivals / Awards
Live Events/ Attractions
OTT / Streaming
Retail / Lifestyle / Travel
Podcasts / Audio / Music
Social Media
Video Games
AND NOW THE GOOD STUFF
The UK government published its national AI strategy, which outlines its long-term vision for the technology and its impact on society.

Rodney Brooks, the creator of the Roomba, throws cold water on the idea that AI will surpass human intelligence in the near future.

A unique look behind the curtain at how one VC fund increased returns.

How Peloton uses design and gamification to keep people on the exercise platform.

If you think gentrification is about new coffee shops and high rents, you are missing an essential aesthetic element.

Watch out for the Trisolarians! Scientists might have found the first-known planet orbiting three stars at once.