AGENCY WORK HIGHLIGHTS
Ubisoft's major esports title Rainbow Six Siege is hosting its 2021 North American League Finals December 11-12. They've brought on Indochino, a made-to-measure suit brand, as a key partner. Our Partnerships team first brokered a partnership between our client (Ubisoft) and Indochino in 2020; the program was so successful, we re-engaged Indochino and secured this larger-scale 2021 partnership. This year, Indochino will provide 14 custom suits for the event casters, who will make on-air callouts about the partnership during the event. Indochino is also offering an exclusive discount for viewers of the Finals event and hosting a consumer sweepstakes giving fans a chance to win a $2,000 custom wardrobe and Rainbow Six Siege swag. The partner will further support the program via a curated Rainbow Six Siege suit collection featured on the Indochino website, as well as via paid digital and social media.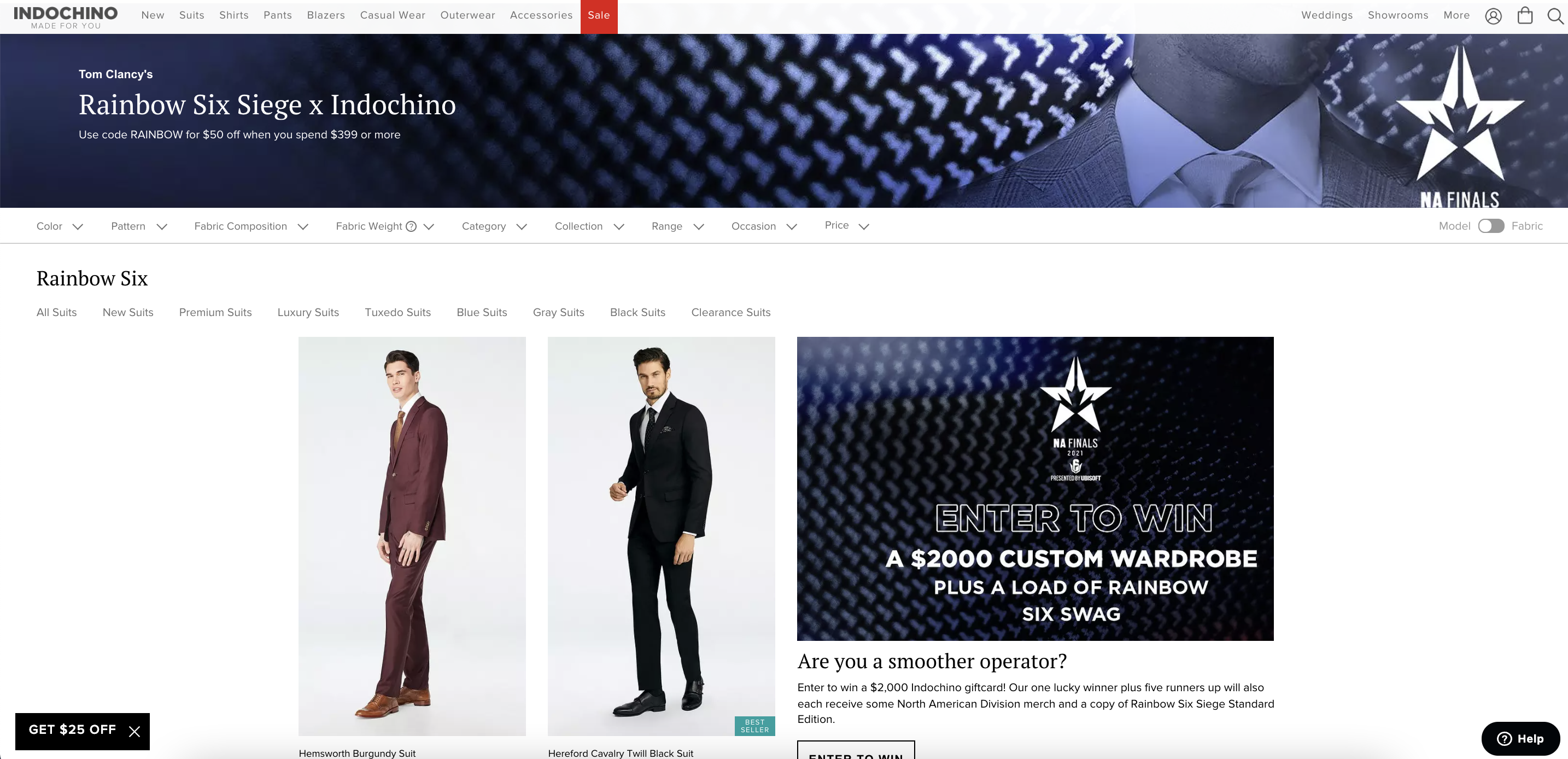 INDUSTRY UPDATES
Ad Vendors / Platforms / Data
Awards / Festivals
Cinemas / Theatrical
Live Events / Attractions
Music / Audio / Podcasts
OTT / Streaming
Retail / Lifestyle / Travel
Social Media
Video Games
AND NOW THE GOOD STUFF
The UK government published its national AI strategy, which outlines its long-term vision for the technology and its impact on society.

Rodney Brooks, the creator of the Roomba, throws cold water on the idea that AI will surpass human intelligence in the near future.

A unique look behind the curtain at how one VC fund increased returns.

How Peloton uses design and gamification to keep people on the exercise platform.

If you think gentrification is about new coffee shops and high rents, you are missing an essential aesthetic element.

Watch out for the Trisolarians! Scientists might have found the first-known planet orbiting three stars at once.
If your team has a significant accomplishment, campaign, or initiative to share in an upcoming TW@AGM: Click here and fill in the form to make that magic happen.